In the words of Rakim
: "I was a fiend, before I became a teen!!".
Growing up in the birth place of Hip Hop, "
The Boogie Down Bronx
" (New York City), DJ Mr. President was known through-out the City as "
MC Baby Fresh
", one third of a locally known rap group "Full Strength Force".
Before he was a teenager, he was sharpening his skills as an MC/Artist performing at house parties within the city in the mid-late 80's.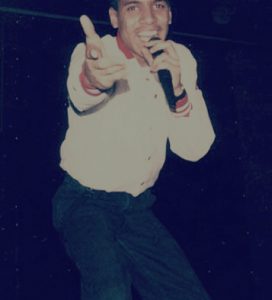 The groups DJ at the time was local DJ, DJ Fresh, but soon had the pleasure of having
Mixmaster Supreme
(internationally known for his travels with The Magnificent Force and music producer of greats like Kurtis Blow) join the group.
During many practice sessions, Mixmaster Supreme inspired "MC Baby Fresh" teaching him technique and letting him "get on" the turntables to practice.
In 1987
Lightning Rod Management
led the group to perform at numerous Tri-State area venues such as; Savoy Manor, La Mirage, LaMour East, Passions, and Club Magique; just to name a few.  DJ Mr. President had the pleasure of performing and sharing stages with a multitude of artist from various genres such as, Nayobe, Monet, Lisa Lisa, T La Rock, Fascination, Spinderella, DJ Kid Capri, Trilogy, Judy Torres, The Village People, and more.
He also had the pleasure of interacting with video show legends Carlos De Jesus (WKTU DJ & Host of ABC's "New York Hot Tracks") and VJ "Uncle" Ralph McDaniels ("Video Music Box") and radio legend DJ Red Alert.   In 1988, DJ Mr. President was instrumental in the Commonwealth of Puerto Rico's New York offices, led by Betty Arce and Lighting Rod Management's, inception of "Atrevete En El '88". this endeavor was a city-wide voter registration drive encouraging hispanics ages 18-21 to register and vote.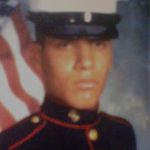 Joining the United States Marine Corp did not stop him from continuing his musical ambitions. while stationed with headquarters squadron Marine Corp air station in Iwakuni Japan, he made his way into the local clubs, and soon enough, DJing on a regular basis at a few off-base popular spots.
Returning to the United States DJ Mr. President again made his way onto the night life scene and on the pay roll of clubs in the North Carolina area such as Club Rumors and Club 108 to name a couple. This would also be the first time his mixtapes were hitting the streets.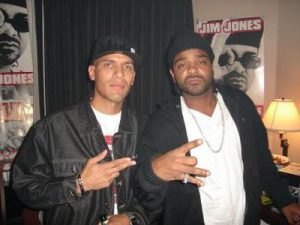 Early 2000's, DJ Mr. President was providing everything from club promotions, mixtape cd production, to online radio.  DJ Mr. President again, was hitting the clubs in Virginia, North Carolina and The Tri-State area, promoting events and DJing.  During this time, he's had the pleasure of working and networking with artist and industry types such as, Jim Jones, DJ Prostyle (BET), Famlay (Pharrell's Startrak Camp and VA native) , Boriqua Jimmy, Too Tight Productions/Street Ratt Promotions, DJ Kings; DJ Mad, DJ Escobar, Homeboy Sandman, The Legendary Dana Dane, The Wonder Twinz (official tour DJs of Naughty by Nature), DJ 2-Smooth, DJ Kast One of the Heavy Hitters & HOT 97 NY, Clear Channel's 103 Jamz, Consequence (featured on a Tribe Called Quest's 1996 album "Beats, Rhymes and Life" and current affiliation with Kanye West G.O.O.D. Music imprint), DJ Mell Starr, Grand Wizard Theodore, Grandmaster DST, TEK (Smif N Wesson); to name a few.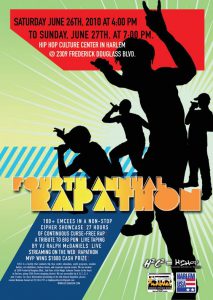 His experience being invaluable, in 2007, DJ Mr. President and Capone (CNN), were on a list of industry folks who did on-camera interviews for "Necessities to a Successful Record", a how-to marketing & promotions dvd, filmed by Too Tight Productions.
In 2009 & 2010, to help break the Guinness Book World Record for the longest running MC Cipher ("Rapathon" organized by the Hip Hop Culture Center in Harlem"), DJ Mr. President was one of the DJs on the turntables who kept the instrumentals and breakbeats going for rhyme sessions that lasted 26 & 27 hours respectively, working with the most talented MC's in the New York area.
DJ Mr. President owned and directed programs for the online station True Fire Radio.  The radio station played the best in Hip Hop and featured some of the best DJs in the world which were hand-picked by DJ Mr. President himself.  DJ Mr. President also hosted his own show; The "Presidential Status"  Radio Show which aired not only on True Fire Radio but was syndicated in United States and on various radio stations around the world.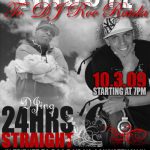 In another amazing feat later in 2009, being effected by news of the passing of "Grandmaster DJ Roc Raida", DJ Mr. President held a tribute to the legend by playing for 24-hours straight!  The online, video streamed, expression of esteem, was viewed by thousands both in the U.S. and abroad.
DJ Mr. President currently owns and operates a record label which serves as a platform for giving talented artist an opportunity to show case their work to the world.
DJ Mr. President continues to explore the art of DJing, music production, working the clubs and bringing music to the masses; in DJ Mr. President's own words:
"You're In Good Handz Baby"!